For more than 30 years, NTG has been engaged in the development and distribution of ion beam processing systems for the manufacture of ultra-precise flat and curved surfaces of optical components, alongside other product areas from science and research. The primary focus is on the correction of flatness over the entire surface. Based on an ion beam planarisation process, the technology presented at the conference aims to optimise the surface roughness. 
Examples of applications are metal mirrors with extremely smooth surfaces, which are used as optical elements e.g. in computer chip production, in laser projectors and in space mirrors. The surfaces are generally made of nickel-phosphorus (NiP) and are produced with an ultra-precise diamond tool on a turning machine with a surface texture (roughness) ranging within 5 nm. However, for the development of high-performance optical metal mirrors, an improvement of the surface smoothness to below 1 nm is required.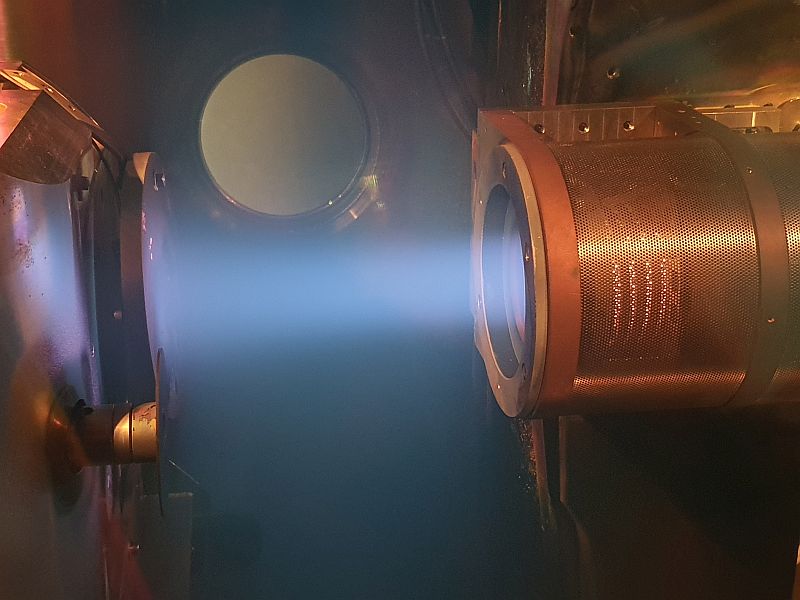 Our approach consists of a new polymer coating for surface pre-treatment and the adjustment of the levelling material by varying the required ion beam parameters. We will present the system technology and show first results of NiP mirrors with a reduction of the RMS roughness to approx. 20% of the initial value.
Listen to our physicist Dr. David Schäfer on this topic at the 13th Wetzlar Autumn Conference on September 26/27, 2023.